5 Most Beautiful Anchorages You Can Find In Spain
It is not necessary to go to the other side of the world to sail in turquoise waters and admire a breathtaking scenery. For instance, we already know that Spain is one of the most popular destinations for renting a boat. It is a charming country that offers plenty of opportunities for sailing. It has excellent climate, stunning variety of landscapes and the quality of its waters are exceptional. Moreover, there are tons of beautiful anchorages in Spain.
If you are planning on visiting Spain for your next vacation, we have selected 5 places for you where it's definitely worth dropping anchor. Let's take a look at the destinations you can't miss this summer.
Cala Salada, Ibiza, Balearic Islands
The Balearic Islands are true paradise on Earth. If you visit any of the islands, definitely don't miss out on snorkelling in the the turquoise waters and enjoy marine life. In addition, the climate is very pleasant from April to October that is makes it possible to sail for an extended period. Expect to find one of the most beautiful anchorages in Spain here.
Cala Salada is a narrow bay with plenty of surrounding rocks. Furthermore, you will find a small island to the north of it. Anchoring in this area is very pleasant as the water is between 4 and 6 meters of depth. However, you have to be very careful with the rocks during anchoring. We recommend you to moor and enjoy the sunset in full peace here.
La Graciosa Island, Lanzarote
La Graciosa is a small island located to the north of Lanzarote. It is characterized by its volcanic landscape and for being the largest marine reserve in Europe. Furthermore, its totally untouched and its natural character makes it one of the most favourite anchorages in the Canaries.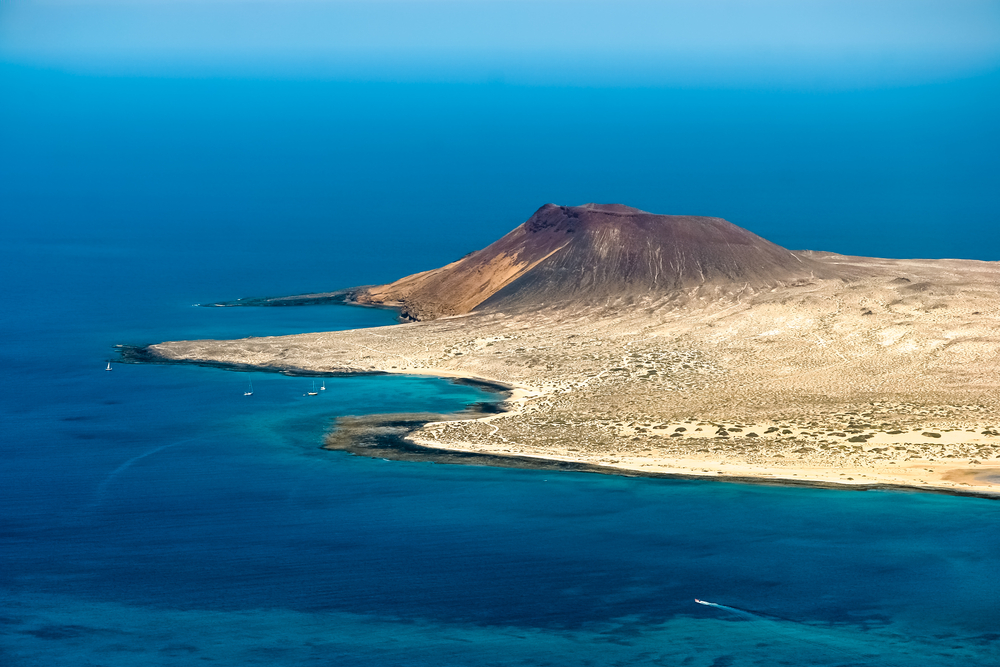 It is a pleasure to relax on its untouched beaches with crystal clear waters. On the Playa Francesa, you will find the best place to anchor and good protection from winds. Keep in mind that, you need an authorization before mooring there. Moreover, one of the best things about the Canary Islands is that you can sail all year round thanks to the amazing climate.
Tabarca Island, Alicante
Tabarca Island is a small island located 8 kilometers from Santa Pola and 22 kilometers from Alicante. It's known for being the largest island in the Valencian Community and for being the only one inhabited.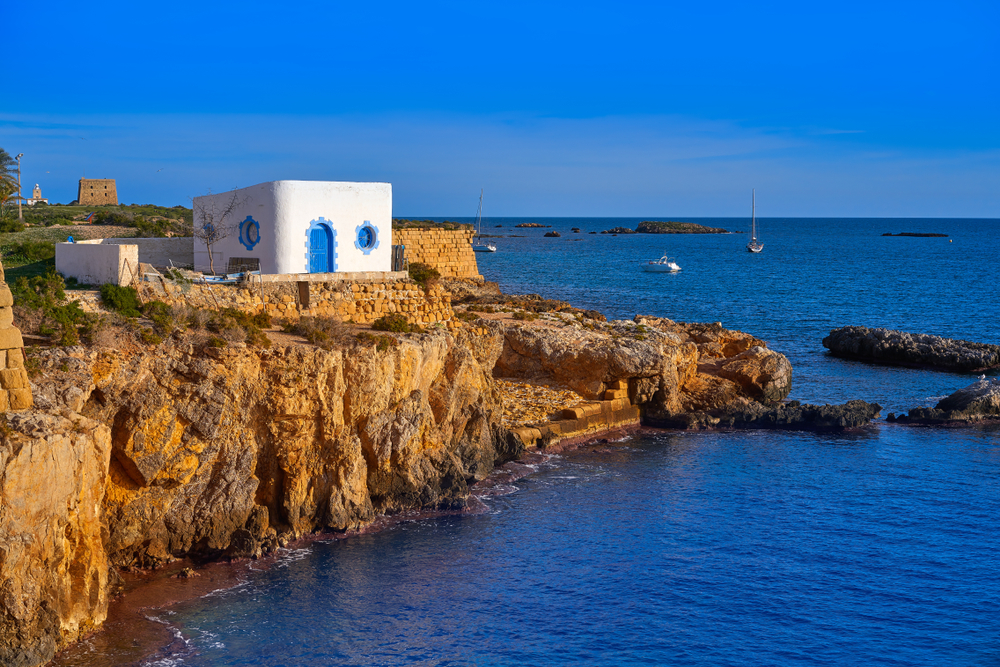 This island that was a refuge for Berber pirates is an ideal place to anchor. You can anchor on the beach south of the dock, where there are usually mooring buoys. Be careful because the area around the island is a marked Marine Reserve where fishing, diving and anchoring are prohibited.
Rías Baixas, Galicia
The Rias Baixas are not only perfect for sailing but for those who prefer motor boats. Its calm waters offer ideal conditions for sailing. We recommend you to sail towards the archipelago of the Cíes Islands, inside the Natural Park of the Atlantic Islands. This is a place of unique beauty where under authorization you can anchor in front of wonderful beaches.
Sa Conca, Costa Brava
Sa Conca is located in the area around S'Agaró in Spain. It's a large bay surrounded by the famous Costa Brava coastline. Moreover, the surrounding pine forest creates an environment full of greenery and nature.
However, keep in mind that it's one of the busiest places in the area during the summer. Thanks to depth of the water, Sa Conca is a perfect place to moor and swim in its turquoise waters. We definitely recommend you to stop at Sa Conca during your sailing journey.