What's it like to be guided by a local in a new city?
At Triple, we believe travel should mean more than just seeing the museums and monuments. Travel should be about making memories not only with the landmarks of the city but also the people who live and breath with the city.
So how do we do that? We're finding locals who know the city very well and with passion for something that makes the city what it is today or was in the past. And they make a unique activity to offer travelers out of their passion.
One of these many Triple hosts is a passionate chef who offers a hands-on cooking experience at his Catalan kitchen, one is familiar with every good micro-brewery in his town and taking travelers on a beer tasting. There is one with passion for graffiti and street art. She takes travelers on a tour through the streets of Berlin, show you the street arts made by locals and help them create their first graffiti on a wall in Berlin.
Another host is a sailor who grew up boating in Stockholm's archipelago. He takes travelers on his boat and show the hidden gems around the islands he has discovered since he was a kid. Another one knows the story behind a forgotten corner of his city, Barcelona and takes travelers on a historical walk like no other.
The possibilities are endless and on Triple, you can definitely find an activity that fits your passion and interests.
Each Triple activity is unique because they're offered by different local hosts. We believe, Triple activities wouldn't be the same without their original hosts. It is their knowledge and passion combined with the place that makes up a Triple Activity. Travelers are booking Triple activities because they can't experience it in the same way by reading up online or walking around alone.
While exploring the hidden gems of the city through the eyes of locals, you will also make new friends; either local or other like-minded Triple travelers joining the same experience with you. Triple is a place to meet people, make new friends and collect memories of the city with its people.

Triple activities range from everything between painting and cooking workshops to boat tours and electrical scooter rides. Here are a few of the Triple activities that have been really popular lately:

Join this sailing experience in Barcelona and see the city from the water as well as get to steer the boat.

If you would like to enjoy a private nice trip in a beautiful sailboat enjoying the sea, the sun and the skyline of Barcelona, in an exclusive form with your family or friends, or in a romantic environment with your partner, this experience is made for you!
View famous graffiti around the Berlin Wall and then get to create your own graffiti.

Join a very special graffiti workshop during which you'll make your own – legal – mark on Berlin, a city famous for its street art where beloved graffiti artworks are landmarks in their own right.

First off, Sylvain, a graffiti artist for over 15 years, will teach you fundamental graffiti techniques and skills, and later everyone will start sketching designs for their very own graffiti artwork.

After a good grounding, Sylvain will take you to a specially-prepared section of the park's graffiti wall, where you'll get shaking the cans and start spraying, bringing your design to life and putting the skills you've learned into practice.
Learn about coffee from a local barista in Rome and make your own perfect coffee. Did you ever wonder what makes Italian coffee the best in the world, or that there are several 'rules' to drinking coffee in Italy? After this experience, you'll know all the secrets!
Once you arrive at Federico's coffee bar, they will explain and compare different coffee styles and you will have the chance to make your own professional cappuccino just after tasting espresso and cannoli with ricotta cheese, the perfect combination, at the raised table overlooking the bar.

While walking along the local sides and canals of Paris, you can get pro photography tips from Rick and improve your photography skills with a professional photographer.

Starting at Place de la Republique, you will walk up the Canal St. Martin, stopping along the way for beautiful photo-taking opportunities, to answer any questions you might have about photography and your camera, see some of the local life outside of tourist-heavy spots, and to try small exercises you can do to help you take better pictures.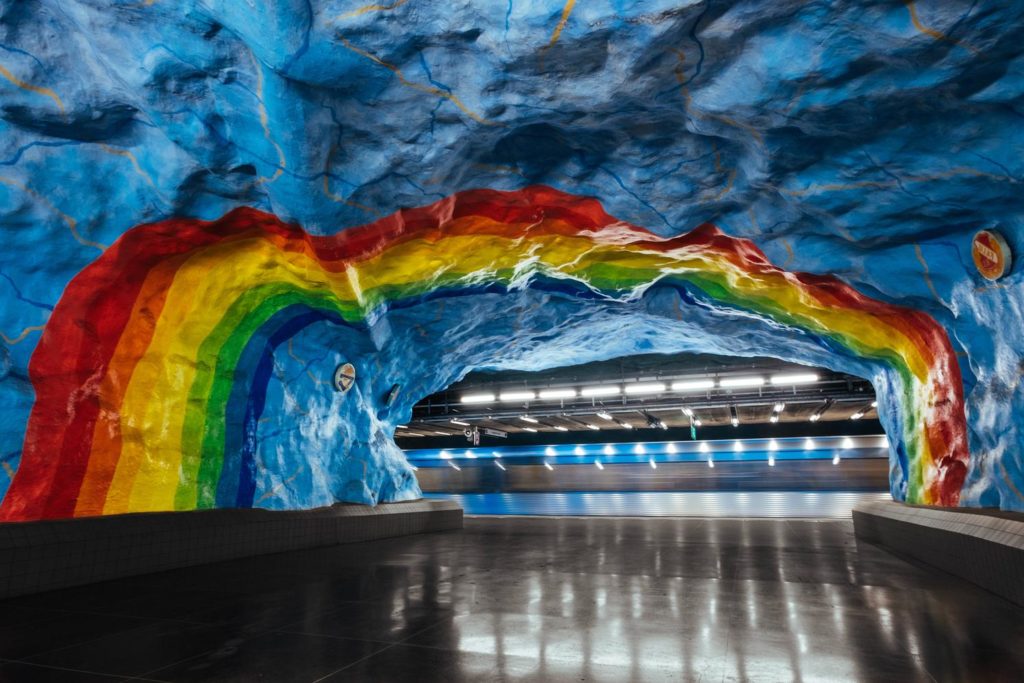 Aside from beautiful outdoors, architecture and interesting history, Stockholm offers the world's largest subway art exhibition! In total, there are almost 100 stations, each with unique art on its platforms, walls and waiting hall.
What makes these stations unique is that the artwork has been completed by more than 150 different artists. This means each station has its own artistic design, its own vibe, and its own meaning.
Join Stefani on this Triple experience and explore these stations together!