How to organize a boat party?
When it comes spring and summer, all kinds of events start getting organized on boats. Especially in summer, there are always numerous types of parties held on boats for celebrations or for parties in most of the cities were next to rivers or seas. Boat parties are often a popular type of parties, considered by many people as high-class events. Wanna find out how exactly to rent a boat for party? Samboat will give you the perfect answer.
Renting a boat for party with or without skipper
With Samboat, you always have various choices for hiring a skipper. When you are the host of the boat party, you may be too busy with your friends to play the role of captain. Samboat recommends you better to hire a skipper so that you can perfectly enjoy your boat party with guests.
What type of the boat should you rent for party?
First of all, it depends on how many people you would like to invite to the party and if you want a small, enclosed party or a big hyper exciting party.
You always have everything you need on a yacht to enjoy your party. Yacht definitely has enough space for you to host a boat party of 100 people (on a 60 meters++ yacht). Samboat advices if you are hosting the party inside the port, try not to exceed this amount for safety. Samboat has prepared many yacht rental choices for you.
If you'd like to throw a party for a small group of people (around 10 ppl), catamaran can be a good choice to host a party. As it's a party for less people, you will perfectly enjoy the city views on the boat and feel the air through your cheeks. Bringing the amount of alcohol and snacks for the party promises you to receive big satisfaction from your guests. Samboat helps you find the best catamaran rental for your party.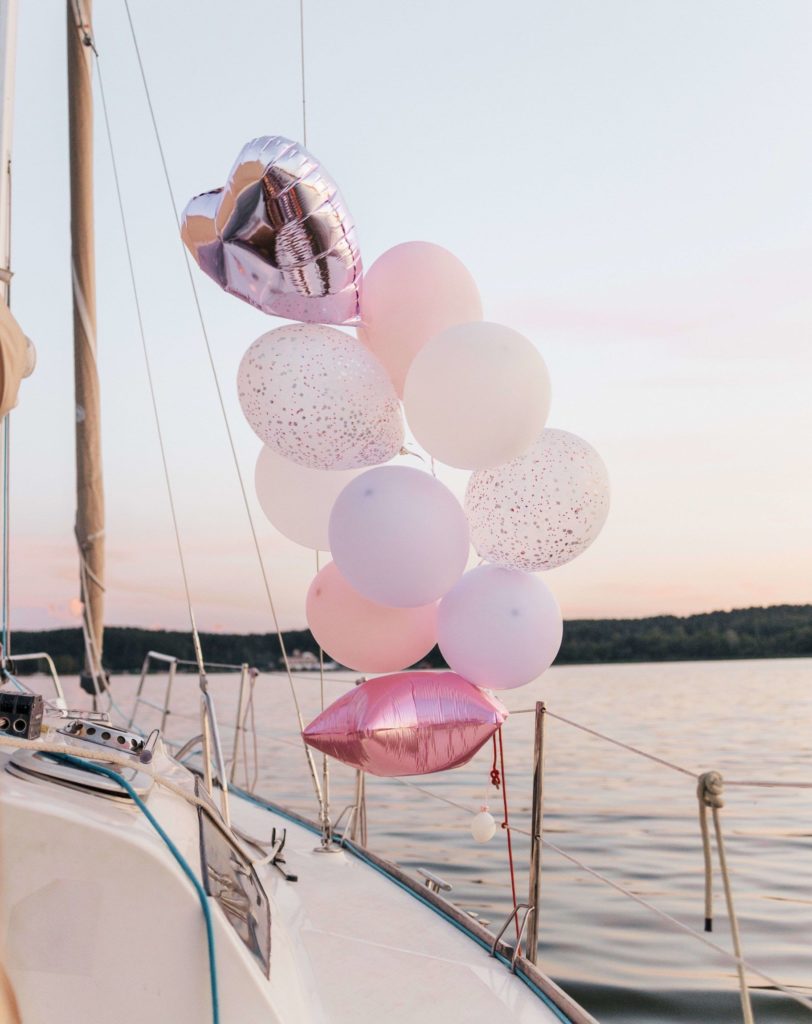 How much does it cost to rent a boat for party?
Renting a yacht for a fascinating party on water seems ideal for a hot summer. If you want to charter a yacht for a day, it costs 7,000 euros on average in popular holiday destinations in Europe. The number can be lower or higher depending on the type of yacht.
Catamaran seems a more economic choice than yacht. It costs about 650 euros in peak season in popular holiday destinations in Europe. The price can be lower if you are throwing the party in off seasons.
When to rent a boat for party?
Most of the boat parties are organized in summer when the weather is warm so that you will get away from the summer's warmth, have a breezy wind on the boat. In big cities, boat parties are often organized for welcoming the weekends. People finished all week's work then they tend to enjoy themselves at a boat party. Moreover, there are also many boat celebrations for family reunions, anniversaries, and birthdays and so on. As for these reasons, you can always rent a boat to celebrate the special date as long as it's not in cold winter or with bad weather conditions. In conclusion, boat parties start being organized in spring, going to the peak season in summer, and autumn and winter are off seasons.
Do you need a license for boat rental for party?
It manly depends on in which country you are renting a boat for party, there are always different rules in different countries. For instance, in Greece, there must be at least one certified captain and one experienced crew member (both over 18 years old) on board to charter a yacht. The captain should be able to operate the yacht at close range, anchoring and mooring under different conditions. Samboat suggests that you should check out the detailed regulations for the country you are about to host a boat party.
Samboat is the perfect choice for your to find the ideal boat for your party. If you want to find out what type of clothes to wear on a boat party, Samboat also offers some tips for you.