Nestled on the Amalfi Coast, Positano is one of the more famous villages in this part of the world. Surrounded by magical waters, and other charming villages and towns of the Amalfi Coast such as Amalfi, Praiano, and Maiori, this UNESCO World Heritage site has a lot to offer. With a boat rental in Positano, you will be able to immerse yourself in the marvels of this spectacular region with a Positano dayboat route.
This route is also possible with a start point in Sorrento, after which you can head to Nerano and end your Sorrento dayboat route in Positano.
Positano → Gallo Lungo
3.4 nautical miles, 13 minutes of navigation
Rent a boat in Positano, and head off from Spiaggia del Fornillo, a less crowded and more local beach area in Positano. From there, head South to Gallo Lungo, the largest of the Gallo island cluster. Steeped in mythology, the dolphin-shaped island is famed for having been the home to sirens with the heads of humans, and the bodies of birds, hence the name Gallos. Even though docking is prohibited to non-residents of the island, it makes for a wonderful swim and view.
Gallo Lungo → Nerano 
4.1 nautical miles, 17 minutes of navigation 
Proceed to Nerano, which is a village located at the edge of the Amalfi Coast and is part of the Punta Campanella Natural Marine Reserve. At Cantone beach, it is possible to explore the area by foot and make your way to Recommone beach where you might spot a celebrity or two. The beach is also home to the upscale Conca del Sogno beach club, perfect for a hearty lunch with killer views.
Nerano → Sorrento
8.6 nautical miles, 34 minutes of navigation 
Overlooking the Bay of Naples, the historic town of Sorrento dating back 1,000 years has plenty to see and do. With a boat hire Sorrento, you can visit the Museo del Correale di Terranova which is filled with ancient Roman and Greek artefacts, or take a stroll downhill to the Villa Comunale for a panoramic view of the Bay of Naples. Also located here is the Marina Grande, a small fishing village where you can have some fresh seafood.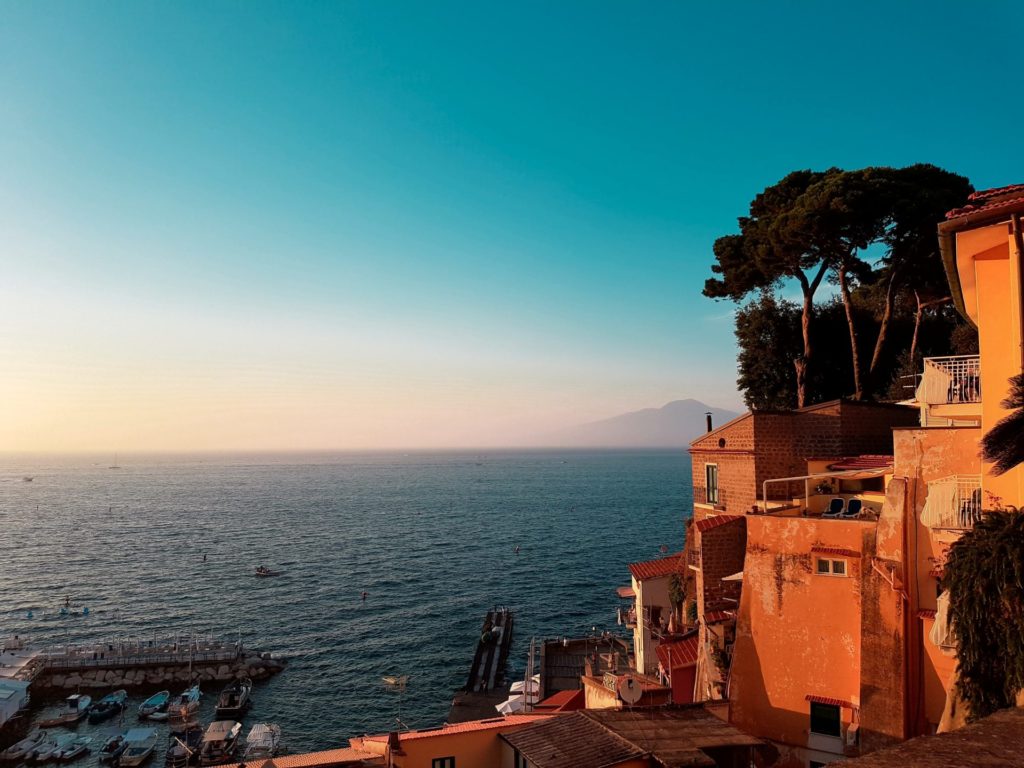 Sorrento → Spiaggia del Fornillo 
14.7 nautical miles, 1 hour of navigation 
Head back to Fornillo and enjoy the sunset at one of the many bars along this stretch of beach. Fornillo also offers a wide variety of restaurants and places to shop, all this covered in a Positano dayboat route.
If this tickled your fancy, you may be interested in our other itineraries in Italy.